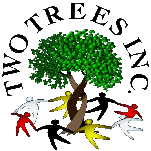 ---

---

---

---

---

---

---

---

---

---

---

---

---

---

---

---

---



a non-profit, charitable organization dedicated to
community empowerment and cultural bridging



The World Through the Eyes of A Child - The Culture of My Community Collaborative Arts Project, begun in 2004, is a platform for children and youth through an inter-generational artistic process to express the cultural values of their community that sustain them and build upon their assets as community members.


While the focus of the project is on youth, artists have ranged in age from 10 months to 86 years of age. The project seeks to engage our youth as leaders and creative resources in our communities through the creation of murals where the stories and issues are formulated and creatively expressed in the murals by members of each of the communities involved.


In March of 2005, a delegation of approximately thirty five community members that included Middle school and high schools students, college students from the Dayton area along with other professionals and community members from the United States and Canada visited Little Eagle on the Standing Rock Indian Reservation, North/South Dakota to create the first mural in the series. The Standing Rock mural was brought back to Dayton and in April the project was debuted at the Healing Field-Event. This was followed by a second mural created during a similar trip in 2006.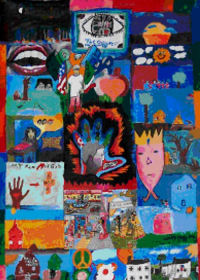 The project now has nine murals from South Dakota, Ohio and Pennsylvania representing the visions of Children and youth from various cultures and organizations that provide youth programming. The collection has been exhibited at the Dayton International Festival, the Ohio Library Association's annual State Conference, The "Lakota's® Bridge - Building Relations Through the Arts" Youth Conference and the Summit on Eliminating Institutional Racism both held at the University of Dayton.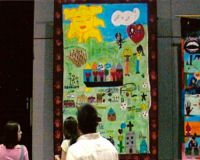 Each time the murals are shared with communities, we are reminded of the power of our Children's visions and the valuable assets they are in helping to articulate and define what a ... culturally diverse and safe community looks like. We are also reminded of how important and necessary intergenerational dialogue is in rebuilding and maintaining the fabric of community and family.
---
For more information on the mural project, visit ga-li.tmvcna.org. To make a tax-deductible contribution to the project, contact Two Trees.

Lakota's® is a registered trademark of Two Trees Inc.